The Gateway to Thailand
EAT Online Business Matching Thailand - Middle East
Connecting Thai and Middle East entrepreneurs
Online business matching for Middle East Buyers looking to contact and explore business opportunities with potential Thai exporter and manufacturers. Discover the latest and innovative Thai brands all ready to export. Showcasing and promoting selected quality Thai products that are especially suitable for the Middle East market. Find the right Thai business partners to expand your business.
Are you looking for product from Thailand ?
Source and Import Products from Thailand
Thailand Supplier Selection
Wide selection of products from reliable and high-quality Thai exporters. Help businesses choose the right supplier in Thailand. EAT provides import services for businesses in UAE and Bahrain that wish to import from Thai suppliers and manufacturers. Offering total solutions from product sourcing, quality control, to international shipping & logistics from Thailand to the Middle East. We are committed to ensure transparently and efficient process from start to finish.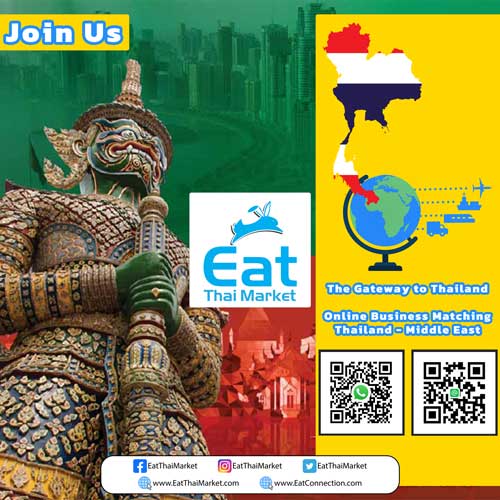 Join us and meet leading Thai Exporters. To find out more about EAT business matching services, please contact us through the link below: